Contact Us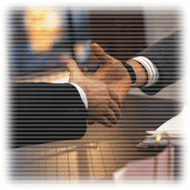 Company name: ZHUHAI HUAHUI ELECTRONIC CO., LTD
if you have any information need us supply, please don't reluctant to contact us.
Address: Building B, Huasheng Industrial Area, Wanchai, Zhuahai, Guangdong 519030,
China
Mail to: fnt@fnt.com.cn
Tel: 86-756-8822553 Miss Zhang/86-756-8821577 Miss Li
FAX: 86-0756-8822868
Commonly taxpayer NO : 440401735015342
Account Bank : Zhuhai Commercial Bank of Wanchai Sub branch
Account Name : Zhuhai Huahui Electronic Co., Ltd
Account Number : 48-20108-4730245012
You can take bus NO.30¡¢14 form Gongbei Station to Wanchai Station.
Or, take bus NO.4¡¢99¡¢9 from Jinzhou Habor to Gongbei Station,then, take NO.30 go to
Wanchai Station.
Take bus NO.5 from Xiangzhou Station to Wanchai Station.
Working days£º
From Monday - Friday 8£º00 -- 12£º00£»13£º30 --17£º30 except public holidays